Peranso is the leading light curve and period analysis software in astronomy. It offers a complete set of powerful analysis functions to work with large, multi-night astronomical data sets, collected by a variety of observers. It is equally effective for the individual observer, who wants to analyze his observations of one or more nights.

Substantial attention has been given to ease-of-use and data accuracy, making Peranso the most productive period or time series analysis software on the market. Peranso lets you take control of your data analysis. Forget intimidating manuals and complex commands - powerful light curve and period analysis capabilities are now within your reach. Click here for an overview of Peranso's product features.
We are shipping Peranso 3.0.1.9

Download instructions (including a trial version) are available here.

Registration is required to activate Peranso for use on your personal computer. Peranso is distributed as shareware.
Before downloading, you might want to take a look at the extensive Peranso User Guide.

You can consult it online if you have an active Internet connec-tion. Browse through 15 highly informative tutorials and dozens of illustrations. Convince yourself of the power of Peranso !
Copyright © 2021 - CBABelgium.com. All rights reserved
Peranso


Light Curve and Period Analysis Software
by CBABelgium.com

Email us at: tonny.vanmunster@gmail.com
Visit us at: www.cbabelgium.com
Further literature
For an excellent introduction to time-series analysis, we refer to the book "Analyzing Light Curves, a practical guide" by Grant Foster (www.lulu.com).
Although Peranso has been developed as a Microsoft Windows product, several end users are running Peranso successfully on other operating systems too, using appropriate desktop virtualization software:
Peranso

Light Curve and Period Analysis Software
Powered by CBABelgium.com
Author: Tonny Vanmunster
Visit us at: www.cbabelgium.com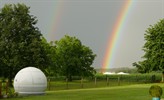 We are thrilled to announce that Peranso 3.0 finally has been released after many months of hard work and intensive testing. Peranso 3 has an incredible amount of new features and is a major upgrade compared to Peranso 2. We strongly recommend to browse through the completely rewritten User Guide which contains 15 exciting tutorials, introducing all capabilities of Peranso. Download your Peranso 3 copy here.

This new milestone in the history of Peranso also marks the end of the Peranso 2 generation, for which all support is now discontinued. We advise to upgrade to Peranso 3.0 at your earliest convenience. More information about downloading, installing and registering your new Peranso version is presented in the corresponding sections of this website.

The new Peranso 3 pricing strategy and licensing model are explained in the Registration section. Peranso 3 is available free of charge to all customers who purchased a Peranso license after December 1st, 2019.

•
Create with one-mouse-click a light curve of AAVSO, ASAS or ZTF observations


•
Study the period evolution of a Mira variable over the range of a century


•
Auto-detect multi periodicities in a Delta Scuti or RV Tauri type variable star


•
Discover an exoplanet transit in TESS light curves


•
Find the rotation period of a Near-Earth Asteroid


•
Detect the orbital period of an Algol-type eclipsing binary


•
Find the spin period of the Crab nebula pulsar in over 600,000 XMM-Newton observations*


•
Select from 17 different period analysis methods to study periodicities in light curves


•
Automatically remove outlier observations from light curves*


For all of the above challenges, and many more, you will find a fully worked out Tutorial
in the new Peranso 3 User Guide. Items marked with an asterisk will soon be supported.
DASCH support
Import of DASCH files and ability to reject observa-tions based on AFLAGS and QFLAGS settings
Next Peranso releases will see the addition of several new capabilities, summarized below.
LOWESS fitting
LOWESS (locally-weighted scatterplot smoothing) to smooth light curves
Auto-detection and removal of outlier observations based on LOWESS
Outliers auto removal
Import of ALCDEF (Asteroid Light Curve Data Exchange File) files for asteroid light curve analysis
ALCDEF support
Save Observations Windows, Period Windows and Phase Windows contents to a .png file
Save to PNG file
Event data periodogram
Novel period analysis method which computes a periodogram directly from the time of arrival of events (e.g., pulsar pulses)
Check the Revision history to see how Peranso has
been actively extended and
maintained since its origin
in 2004.
On Apple Mac computers, we advise VMWare Fusion, Parallels Desktop, Wine
or CrossOver.

On Linux systems, we advise VMWare Workstation, VirtualBox, CrossOver or
Wine (the latter has been reported to run Peranso flawlessly on Ubuntu).
Peranso is extensively checked against viruses prior to every release. We assure it's 100% safe.

Some anti-virus software packages incorrectly report that Peranso is infected with a virus. Contact us if that's the case with your anti-virus scanner. We will help you whitelisting Peranso on your local PC. We will also contact the producer of your anti-virus software to get Peranso cleared for their future releases. More information is provided in the User Guide.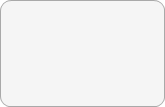 Observations sets can
be sorted by minimum X value (JD), Observer or Description. This influences the ObsWin Navigation bar.
Sort Obs Sets