CBA Belgium Observatory started its robotic CCD photometry observations in 2014 and currently hosts a 40-cm f/10.0 Meade telescope mounted on a Paramount MEII in a 3-m Scopedome. On every clear night, the observatory tracks down the light variations of one or more transient events, especially cataclysmic variables. All equipment is running completely automated and can be remotely operated from any location.

We have pleasure to now announce the setup of a brand new second robotic observatory called CBA Extremadura Observatory. This time we have opted for a location with very favorable weather conditions, resulting in approximately 250-270 clear nights per year, in the southwest of Spain. Our observatory is located near the municipal of Fregenal de la Sierra, in the autonomous community of Extremadura, close to the border of Andalusia. The observatory is surrounded by land full of helm oak trees and offers an exceptional sky darkness with an average SQM of 21.7 and seeing under 2".
Copyright © 2018 - Tonny Vanmunster. All rights reserved
CBA Extremadura Observatory
a node of the Center for Backyard Astrophysics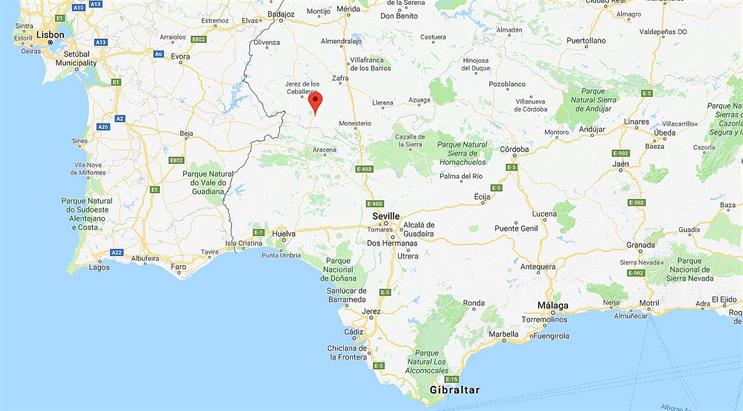 CBA Extremadura will host a 40-cm f/4.1 telescope, built by my Flemish astro friend Dirk Cornelis. The telescope will be operated by an ASA DDM-85 direct drive mount. It features the new Starlight Xpress Trius SX-46 CCD camera, equipped with Custom Scientific 50-mm Johnson-Cousins filters, attached to an Integra85 focuser and field rotator. Weather conditions will be monitored by a Lunatico CloudWatcher station, identical to the one used at CBA Belgium Observatory. The rest of the electronic equipment is custom built, and all equipment is controlled by a software package that I have written to allow fully robotic operations.

The setup and tuning of all equipment is scheduled to happen during a few nights early March 2018, after which CBA Extremadura Observatory is expected to be fully operational.

Main focus of CBA Extremadura Observatory will be the study of transient events, primarily cataclysmic variable stars, participating to observing campaigns of the Center for Backyard Astrophysics CBA, the Japanese Variable Star Network VSNET and the American Association of Variable Star Observers AAVSO. In addition, I will further expand my collaboration with several professional astronomers. Enquiries for joint projects are welcome.
CBA Extremadura is part of the e-EyE astronomical complex run by my friend Jose Luis Quiñones. E-EyE is the largest astronomical complex for remote hosting in Europe, located within the Starlight reserve. It consists of a cluster of observatories with individual roofs. The pictures below show part of the e-EyE complex and are used with kind permission of Jose Luis Quiñones.